Customers today are searching for vehicle and dealer information online, which is why automotive marketing efforts have largely shifted from print to digital. Search engine marketing for dealers is extremely multifaceted, complex, and crucial to their success. Without a well-developed and maintained SEO plan dealers cannot survive in this competitive market. Most dealers do not possess the time, knowledge, skills, or experience necessary to establish high quality SEO, and therefore must look to online marketing firms to fulfill their SEO needs. Experts in SEO can help bring your dealership's marketing efforts to new heights. With a thorough understanding of what the various components of successful SEO are and how they interact with one another SEO experts can develop comprehensive marketing plans that will increase online visibility, improve SERP rankings, expand market reach, improve customer relations, and heighten profits.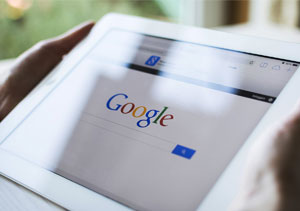 Experts in SEO are capable of developing high functioning dealer websites that are optimized for search. Website development is a key aspect in dealer SEO, as it greatly affects SERP rankings. Search engines are constantly working to improve user experience, which is why site coding plays such an integral role in result page rankings. The easier it is for search engines to crawl a site, the better its rankings will be. This means that dealer sites must be coded in such a way as to optimize their search engine readability. If a search engine cannot determine what information a site holds or how to navigate a site then it will not be ranked on search queries. Experts in SEO know exactly how search engines work and design sites accordingly in order to maximize efficiency, improve readability, and appease search engine crawlers.
SEO experts also know which online marketing elements hold the most potential for dealer expansion and SERP ranking improvement. Although components such as link building and meta tags are important to a dealer's overall SEO efforts, they alone are not capable of producing significant results. Social media involvement, however, can have a substantial impact on a dealer's SERP rankings and greatly enhance their SEO. The power of social media is astounding. More prospective customers are on social media now than ever before, making it an ideal outlet through which to market your dealership. The ability interact and build relationships with current and prospective customers gives dealers the opportunity to improve their image, create more return customers, and expand their market reach. Social media is about interacting and sharing information with others, which provides experts in SEO with an opportunity to increase inbound links, drive traffic, produce more leads, and increase conversion rates.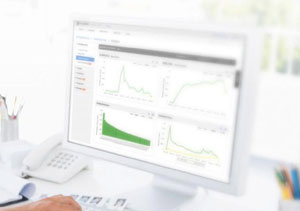 Although dealers have access to their analytics few are capable of deciphering its meaning and understanding its implications. Experts in SEO can use dealer analytics and metrics to determine keyword efficiency, campaign effectiveness, and overall ROI. Developing cost effective keyword lists is no simple task, it requires a deep understanding of SEO, extensive research, and constant adjustments. Real experts in SEO help dealers steer clear of generic and highly competitive keywords in favor of more specific and less expensive keywords that produce greater ROI and higher quality leads. Ultimately, the more effective and cost efficient a dealer's keyword lists are the higher their profits will be, making the use of experts in SEO a worthwhile investment.
Keyword lists alone do not affect SEO, rather it is the inclusion of keywords in dealer content that ultimately results in improved SERP rankings. As search engines such as Google continue placing greater importance on user experience content will become an even bigger determinant of a site's success. Content plays a significant role in visitor satisfaction and is a key part of any comprehensive SEO plan. By offering prospective customers valuable, informative, captivating, and fresh content dealers can expect to receive more quality traffic, increased visitor retention, and improved conversion rates. Content is ultimately what visitors are searching for and by providing potential buyers with the information they need dealers will increase their chances of converting traffic to sales.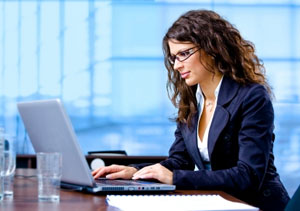 Experts in SEO can provide your dealership with the resources it needs to not only create, but also sustain a successful SEO campaign. With so many components involved in SEO and so many platforms through which to reach prospective customers it is in your dealership's best interest to employ trained online marketing professionals whose full time job it is to update, maintain, and expand your online marketing efforts. Dealers wishing to expand their reach, grow their business, and increase their profits must begin by improving their SEO. Truly effective dealer marketing can only be achieved with the help of experts in SEO, making their employment critical to your dealership's success.