Dealership Websites | Dealer Analytics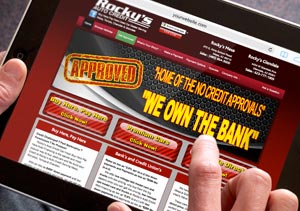 Auto dealership sites today serve as extensions of your dealership's showroom. With more customers beginning their car buying experience online having a truly efficient and effective auto dealership site is more important than ever before. Auto dealership sites must be optimized for search in order to increase exposure and brand awareness while remaining easy to navigate and appealing to use. The better designed an auto dealership's site is, the more effective it will be at increasing website traffic, retaining online visitors, and converting visitors into leads and sales. Creating the optimal website is no easy task, which is why more dealers and using auto dealer website specialists than ever before.
Rankable

Automotive Websites.
Auto dealership website designers understand the various components of effective online marketing and SEO, allowing them to develop sites that rank on the first page of SERPs. Creating a unique site that showcases your dealerships unique personality is key in creating a solid and lasting first impression with online car shoppers. An auto dealership site's layout, content, navigation, look, and feel are all critical elements in optimizing your site for search and improving visitor retention. With precise auto dealership website analytics dealers can easily and effectively monitor their online marketing success and adjust their marketing strategies to maximize exposure, ROI, and brand awareness. Better websites equal better SEO, which in turn results in higher website and showroom traffic.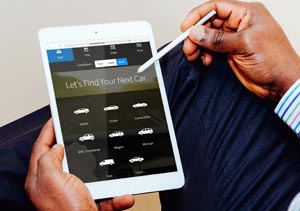 Auto dealership sites must be SEO compatible on every level, from keyword lists, to content, to framework of the website itself. Tags, coding, and titles are all relevant factors in effective SEO. Through SEO approved site maps, proper coding, effective tagging, and powerful content your auto dealership site can experience higher SERP rankings and provide a better experience for visitors. Professional auto dealership site designers understand how search engines view and analyze websites and can therefore tailor your dealership's site to meet SEO standards, helping you outrank and outperform your competition
Dealer Website
Performance
Retaining visitors is critical to converting leads and sales, which is why your auto dealership sites must function flawlessly. Slow load times, broken links, and missing images all negatively affect visitor retention, as consumers can quickly and easily obtain the information they need from another, better performing auto dealership website. Similarly, the layout of an auto dealership site can have a substantial effect on visitor retention, lead generation, and sales. Dealer sites that are more difficult to navigate deter visitors from seeking more information and from delving deeper into the site. A well-designed auto dealership site can facilitate a positive user experience, which in turn improves visitor retention and increases a dealer's chance of obtaining a lead or even a sale. The foundation of strong SEO is a well-developed website that enhances user experience and improves SERP rankings, making auto dealership sites the single most important element in the development of SEO and SEM.