Dealership Website Awards
Dealership Website Awards | Dealer Analytics
Dealership
Website

Awards.
For automotive website designers, SEO companies, content writers, and programmers results are seldom tangible. Although when marketing their services these groups can present prospective clients with examples of their work and corresponding analytics, it can be extremely difficult to demonstrate the full extent of their success. Dealers don't have the time or wherewithal to interpret results or compare analytics, rather they want straightforward examples and proof of a company's prior successes. By entering your work into dealership website award competitions your company can obtain the tangible results and professional support it needs to improve its portfolio and gain more dealer business.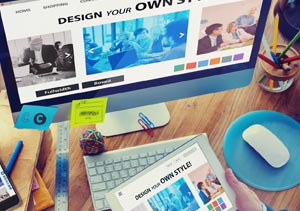 We hold various competitions for a multitude of categories in order to provide thorough feedback and well-deserved accolades. Whether it be for best design, best SEO, or best content, professionals of all kinds can submit their work into one or several of our competitions for consideration. By creating standards of performance for online automotive website professionals we aim to inspire better business practices and aid in the development of new tactics and better methodology. Honest, hardworking, and talented professionals deserve to be rewarded in a way that will not only improve their portfolio and grow their clientele, but that will also force their competitors to take heed.
Entering your client's website into one or several of our competitions can reap great rewards. Not only will a dealership website award win you praise from professionals in your industry, it will also improve your standing with current clients. A business' success is largely about maintaining a positive reputation and promoting word-of-mouth marketing, both of which can be significantly influenced by the acquisition of professional laurels. Our fair and unbiased competitions benefit dealers, website designers, SEO consultants, content writers, and programmers alike. By substantiating quality work with dealership website awards we aim to support dedicated and deserving professionals. In this industry quality work does not always speak for itself and professional accolades can go a long way in retaining current business and procuring more in the future.