Dealer SEO Best Practices
Developing the best
Dealer SEO

practices.
SEO is an integral part of any dealer's overall marketing plan. Although SEO should be a prime consideration in the development of marketing and advertising strategies, it is important to take a comprehensive approach that focuses on the whole of your dealership's marketing campaigns and not just one factor. SEO best practices come from a compilation of techniques that work in harmony with one another to produce optimal results. As with all marketing, SEO is a never ending process that changes constantly. What works for one industry or one dealer may not work for another, and therefore it is important to enlist the help of trained and experienced professionals who can help your dealership determine what the best SEO practices are for them.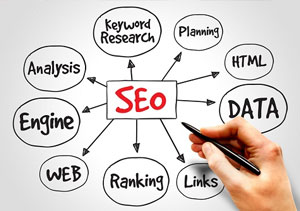 The basic principles of SEO are fairly constant and by creating a solid foundation from which to build upon dealers will experience increased traffic, higher conversion rates, and improved sales. SEO best practices begin with careful and thorough keyword research, proper site development, on page SEO, link building, and analytics. For SEO, the best practices are those that incorporate all of these elements in an organic manner and stay true to the dealer's wants and needs.
For SEO, best practices include the proper optimization of your website. On page optimization is crucial to a powerful SEO strategy. Without properly optimizing your site things such as link building, content marketing, and social media won't yield substantial results. Without tending to on page SEO your rankings, conversions, and ROI will not improve. Google robots look at things such as how a page is coded, how a site looks bare bones, how sites respond to different screens, load time, and more. On and off page elements must line up with one another in a natural, clear, and organic manner.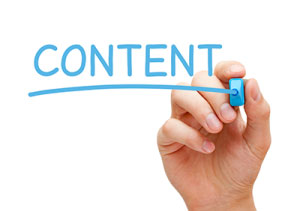 SEO is all about building pages and content in order to create the best user experience, which is why one of the SEO best practices is content creation and content marketing. By publishing quality, share worthy content, you will increase the number of incoming links to your sites, thereby creating more traffic and higher SERP rankings. One of the best ways to enhance SEO is simply by posting content that people want to share. Whether it be on Facebook, Google+, Pinterest, or Twitter, when people post links back to your site it increases exposure and improves your SERP rankings. Share worthy content is also often covered on blogs, which results in even more quality links back to your dealership's site.
Mobile
SEO Optimized

Websites
The SEO best practices are those that account for a dealer's present and future needs. By looking at both the short term and long term needs better SEO strategies can be created to help you stay ahead of your competition. In today's market this means thinking mobile. The best SEO practices respond to current trends and help build foundations for future trends. Ultimately you must go where your customers are, and today that means creating mobile ads, apps, and sites compatible with both desktops and tablets. Mobile optimized sites are the wave of the future, and if dealers fail to adjust they will surely be left behind.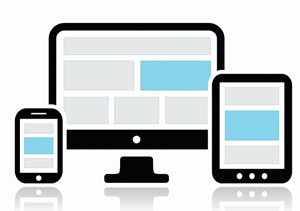 Creating multiple posts per week, constantly checking and updating social media sites, responding to customer feedback on review sites, tailoring campaigns to each individual target market, and creating technically sounds websites that cater to search engines requires significant time, effort, and skill. When it comes to SEO, the best practice is hiring a professional capable of handling the constantly changing and evolving world of search engine optimization.