Dealership Sales Training
Dealership Sales Training | Dealer Analytics
CRM, DMS/ADM, and
Inventory Mangement

Systems.
Dealership management and marketing has changed rapidly over the past decade, making it extremely difficult for dealers to stay up-to-date and remain competitive. With the constant advent of new technologies, the continual adjustment of online marketing methodology, and the ever-expanding world of social media it is nearly impossible for dealers to stay abreast of the most current trends. Auto dealer sales training teaches dealers how to implement and utilize new technologies, systems, and marketing methods, enabling them to effectively manage their business and sustain its success.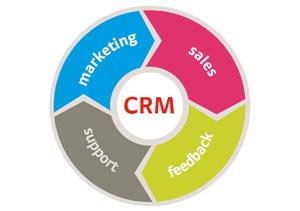 CRM, DMS/ADM, and inventory management systems have all become extremely prevalent in dealerships across the country. These systems help dealers increase efficiency, manage inventory, monitor sales, maintain dealer-consumer relations, and so much more, all with relatively little effort and at a minimal cost. The problem is that there are numerous systems from which to choose, all of which perform the same tasks but operate differently. Learning how to use these various systems and switching from one system to another can therefore be a great challenge. Auto dealer sales training addresses this critical issue by teaching dealers how to use available internal management systems to improve day-to-day functions, increase efficiency, and promote growth. Regardless of which systems your dealership has in place comprehensive auto dealer sales training is available to help you and your staff improve proficiency and enhance overall performance. Whether it be uploading inventory to classified sites, managing customer information databases, maintaining service records, ordering parts, scheduling appointments, or tracking sales, with the help of auto dealer sales training dealers can learn how to make the most of their internal management systems, which ultimately affects their bottom line.
Automotive Dealer
SEO and SEM

Plan Development.
In addition to learning how to use management systems and programs dealers today must know how to create, enact, and sustain a successful SEO and SEM plan. Dealer business is now generated via the internet which has led to the rise of online marketing and advertising. The best way to expand your business and increase sales is through effective SEO. SEO is extremely complicated, multifaceted, and tied to a dealer's success. For dealers looking to learn not only how SEO works, but also how to effectively manage campaigns, make necessary adjustments, and improve their overall marketing efforts auto dealer sales training can be extremely beneficial. Extensive resources are available for dealers looking to master their own SEO such as step-by-step breakdowns of analytics and metrics, keyword research information and guidance, website assistance, general overviews, and more. Learning SEO and SEM, though difficult, can be achieved through dedication, hard work, and the assistance of auto dealer sales training programs, resulting in better ROI and improved online visibility.
Automotive Dealer
Social Media.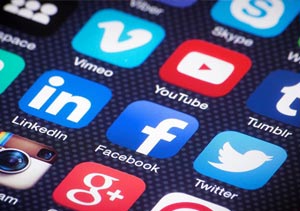 Social media offers dealers the opportunity to interact and connect with current and prospective customers like never before. Although establishing a strong social media presence can be difficult and time consuming it can also help dealers increase brand awareness, penetrate new markets, and produce greater revenue than any other online channels. Learning how to effectively create social media accounts, run campaigns, gain followers, interact with prospective customers, and grow your influence can help bring your dealership to new heights. Social media marketing is unlike any other form of marketing, on or offline, in that it has the potential to reach unprecedented amounts of prospective customers instantly, with extraordinary results, and at little to no dealer cost. Social media sites such as Twitter, Facebook, Google+, and LinkedIn provide dealers with an easy and effective way of creating targeted campaigns, gaining more impressions, and improving their image. Understanding social media etiquette, learning how to target specific demographics, and integrating all of your dealer's various social media efforts in order to obtain optimal results are crucial parts of effective social media marketing. The skills needed to develop and maintain truly effective and comprehensive social media campaigns can be learned through auto dealer sales training, helping to improve a dealer's ability to market their own business, drive traffic, and increase sales.
Technological advances have made running and marketing dealerships far more efficient and at times far more complicated than ever. With the right auto dealer sales training dealers can obtain the knowledge and skills needed to compete in today's digital market. The more you know about your internal management systems, online marketing strategies, and social media advertising the more your dealership will succeed. Technology moves fast and if dealers fail to keep up their business and bottom line will surely suffer.