Dealer Products | Dealer Analytics
Dealer
Inventory

Mangement.
Dealer management is extremely expansive, complex, and multifaceted. In order to run an efficient and productive business dealers today rely on multiple systems intended to enhance inventory management, customer relations, marketing efforts, and improve overall dealer functions. The use of these dealer products helps boost efficiency, improve internal business management, and increase sales, making them an invaluable asset to dealers everywhere.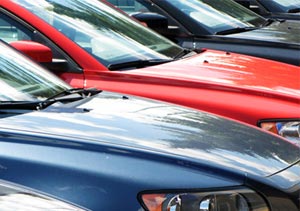 Car dealer inventory management systems allow dealers to track inventory, manage finances, follow up with customers, update and maintain websites, track purchase orders, schedule appointments, and manage all other aspects of their business from a single interface. The use of real time inventory management systems not only saves dealers time, but also helps to reduce mistakes, accelerate sales, and create a more successful business environment. These systems give dealers the ability to instantly upload vehicles to their websites through one integrated online platform, ensuring that accurate inventory information is always available to customers and thereby supporting online sales resulting in greater overall profits. Additionally, this dealer product improves business functions by analyzing sales data to help forecast product needs. IMS systems anticipate future needs, allowing dealers to intelligently order products, reduce inventory investment, and prevent over or under stocking. With this dealer product managers can leverage advanced analytics and merchandising tools to increase inventory turnover and realize higher profits.
Automotive Dealer
CRM

Systems.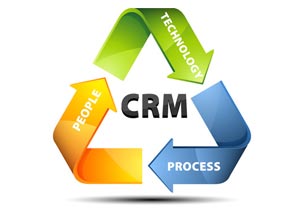 Generating new and repeat business has become increasingly difficult for dealers, as unlimited access to vehicle and dealer information has given consumers endless car buying options. Converting leads and retaining current customers is essential to a dealership's continued success and by sustaining relationships with previous buyers and consistently following up with leads dealers have a much higher probability of increasing business. CRM systems make the process of communicating, updating, and checking in with potential and current customers simpler, more efficient, and more effective than ever. Using a dealer product such as CRM is key to promoting growth and increasing sales. Ultimately CRM is a numbers game. The more customers that dealers talk to and the more appointments they set, the more cars they will sell. In order to remain competitive it is essential that dealers constantly reevaluate their operating systems to ensure that the dealer products being used are producing optimal results.
Automotive Dealer
Analytics

and Metrics.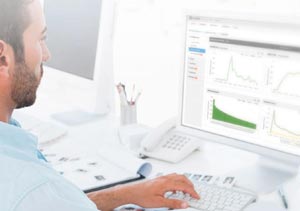 In order to sustain successful marketing dealers must constantly monitor, assess, and adjust their SEO efforts. Dealer analytics provide the information needed to evaluate the efficiency of various online marketing components, helping to improve SEO and maximize ROI. Analytics alone provide little insight into a dealer's marketing efforts, but their implications shed significant light on the shortcomings and successes of various SEO factors. Analytics can show dealers where prospective customers are being lost and where the most conversions are taking place. Dealer analytics highlight exactly which aspects of a dealer's SEO are working and which need improvement. Simply creating and implementing an SEO plan is not enough to ensure a dealer's success. Dealers must be able to properly analyze and interpret their analytics in order to sustain optimal performance. Monitoring dealer analytics helps ensure that all aspects of a dealer's website are functioning properly, which is crucial to obtaining high SERP rankings and improving online visibility. Knowing which sources are responsible for the most traffic, leads, and sales helps dealers determine the most effective way to allocate their marketing budget.
Effective marketing and advertising is crucial to a dealer's growth and success. Without comprehensive SEO and SEM strategies in place dealers will not rank well on SERPs, preventing prospective customers from finding their sites and resulting in significant financial losses. SEO is multifaceted and complex and without an efficient and effective online marketing system dealers cannot compete in today's market. SEO dealer products provide managers with the tools they need to establish high performing SEO plans and increase their marketing success. Dealers need a product that helps with online marketing components such as keyword research and analysis, website development and maintenance, social media advertising, classified listing posts, and more. Online marketing systems are designed to meet all of a dealer's SEO needs, helping dealers increase efficiency, maintain visibility, and gain more clientele.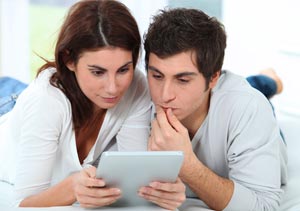 A dealership is only as good as its lowest performing dealer product, as inventory management systems, CRM, analytics and metrics, and online marketing systems all play a significant role in a dealer's ability to sustain success. In such a competitive market the quality of dealer products is more important than ever. Using the best dealer products available will help take your dealership to new heights, improve efficiency, simplify internal processes, and greatly enhance online marketing efforts. Making sure your dealership is always on the cutting edge of technology will ultimately solidify its current and future success and lead to increased profits.